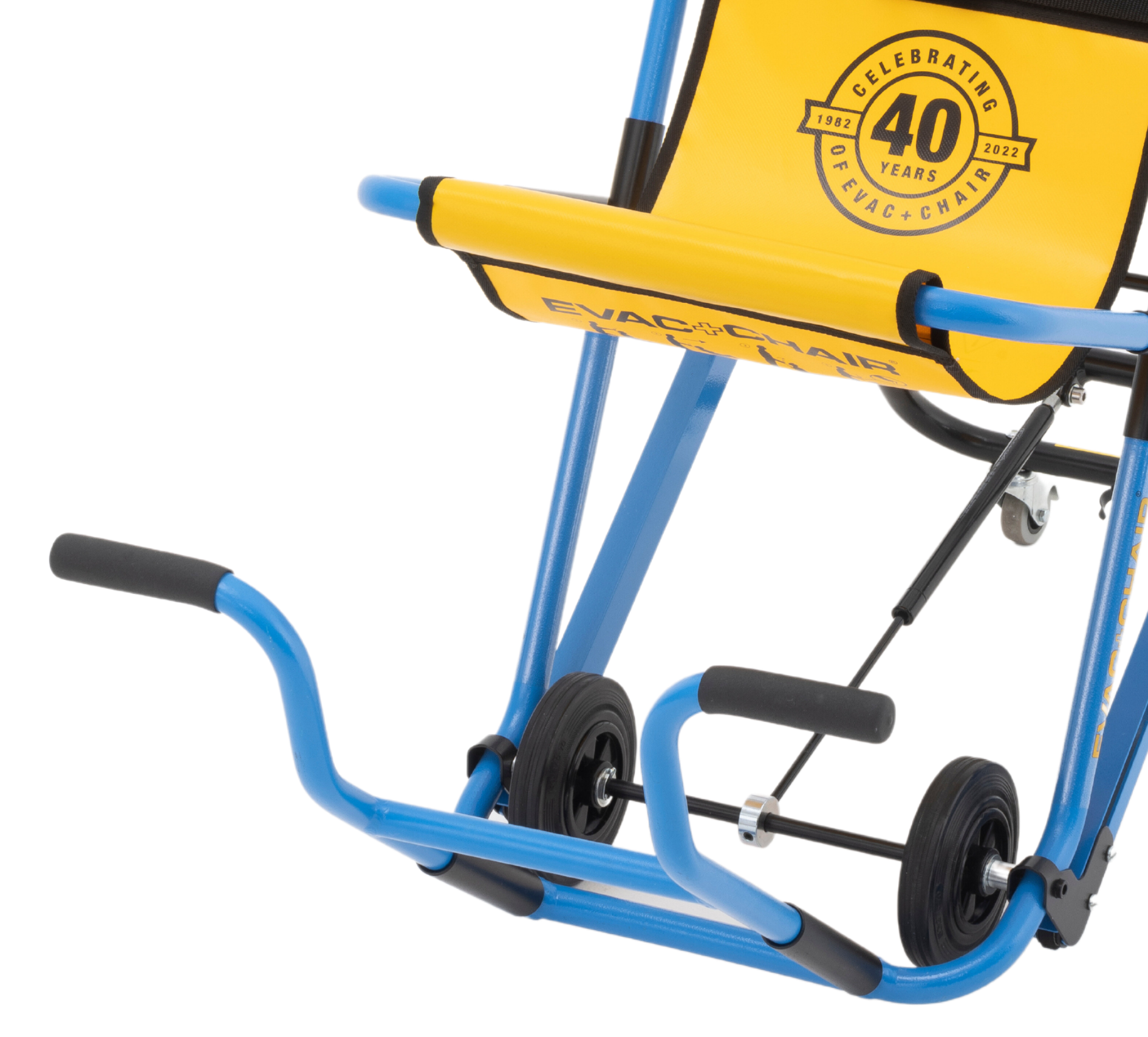 Descending evacuations and lifting over obstructions/up small flights of stairs
The 600H MK5 descends stairs and the grab handles enable the chair to be lifted up small flights of stairs or across obstructions.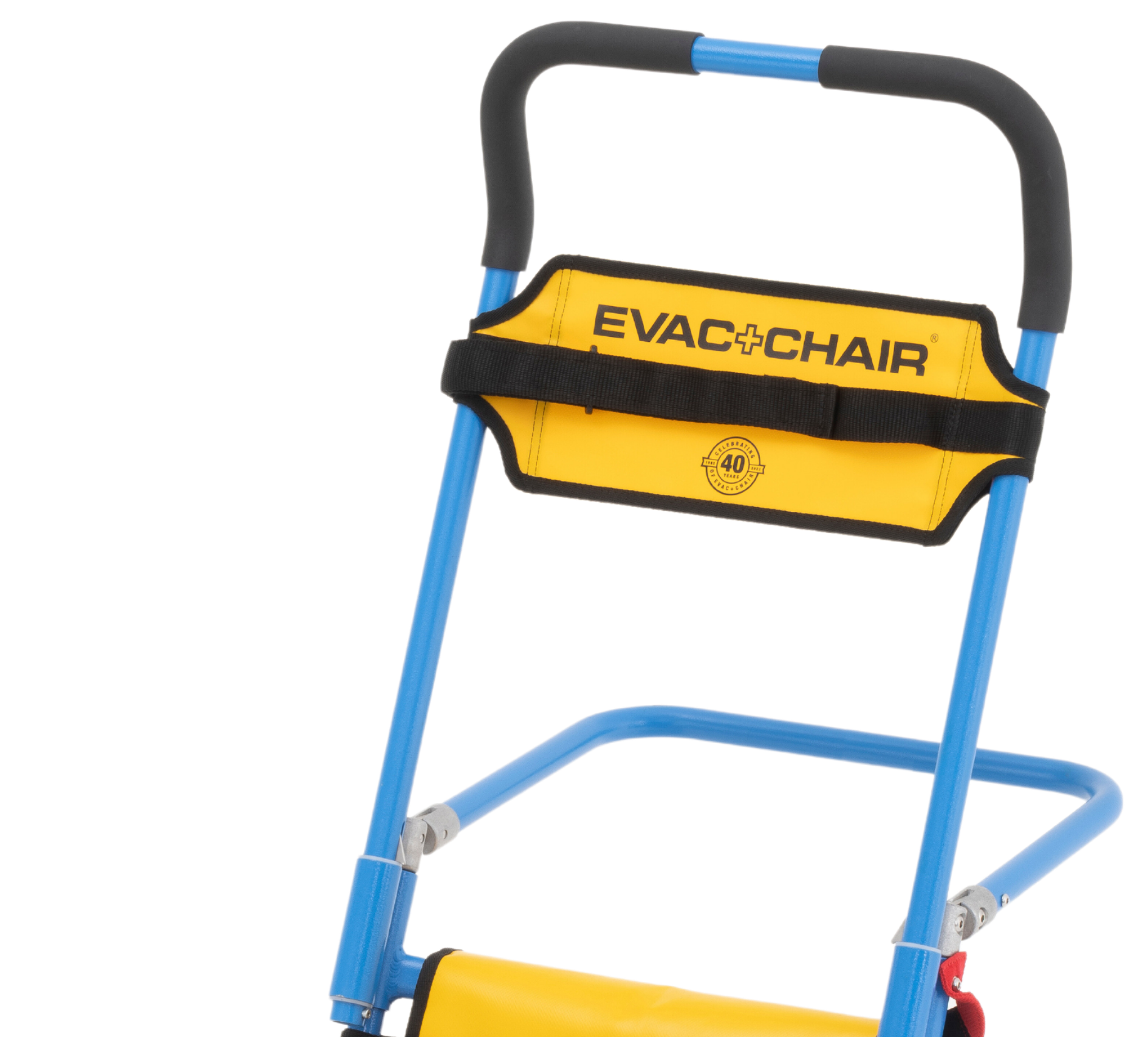 Enhanced user operation
Includes foldable front and rear grab handles, that aid in carrying the passenger. The 600H MK5 has a payload capacity of 182kg with a compact and foldable design making it easy to store. Suitable for two to four person operation.