Tuesday's Topic: Capability and Skills
At Evac+Chair, customer care isn't solely the responsibility of the customer service team, it is shared far and wide across the organisation from our teams in dispatch right through to our service engineers in the field.
For our customers to remain totally satisfied, we must ensure that we keep pace with the ever-changing needs of the market and continue to offer the highest quality product and service, at an affordable price. That's why, Evac+Chair is extremely proud to design and manufacture all its Evac+Chairs in the UK. As the original inventors of the Evac+Chair, we have more than 35 years' experience in the evacuation business, within the UK and internationally.
Evac+Chair is fully committed in investing towards its future growth and is a strong believer in expanding the skills of its' employees in order to maximise customer satisfaction. This includes the customer service team achieving an NVQ in customer service, managers completing Leadership and Management Development Programme and introducing apprentices within manufacturing environments.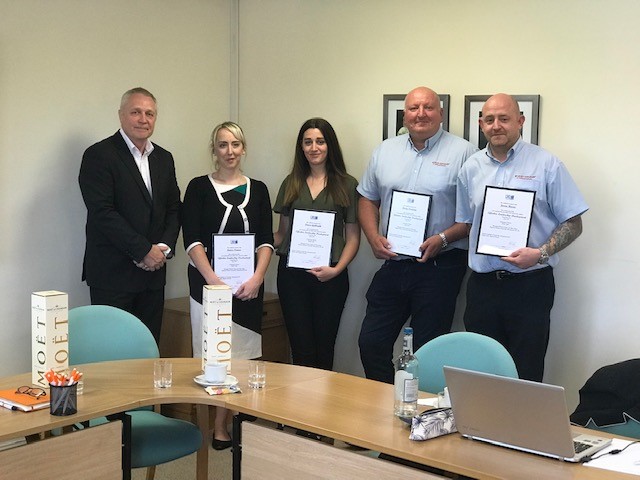 Don't listen to us, why not hear from a previous satisfied customer:
"It is good to support a British company and Evac+Chair has the best products on the market – the build quality is very important and we know the equipment is robust. I've actually seen the chairs being made at the Evac+Chair factory in Birmingham and it's really satisfying to see the professionalism of the operation and the passion of all of the staff involved. With the level of service, we receive and the honesty and integrity displayed by the people at Evac+Chair, we don't need to look at other suppliers."
Andy Beckett, Risk Consultant at Nationwide Group.