Sneak Preview of the new HQ
On Monday 25th May 2020, we officially moved to our brand new premises within Blythe Valley Business Park. Operating across 38,223 sq. ft, everything is in place and we have  successfully started manufacturing and distributing our products worldwide from our brand new facility.  The increased space has allowed us to redesign our factory to create greater efficiencies, allowing us to continue to grow and develop our world-leading products.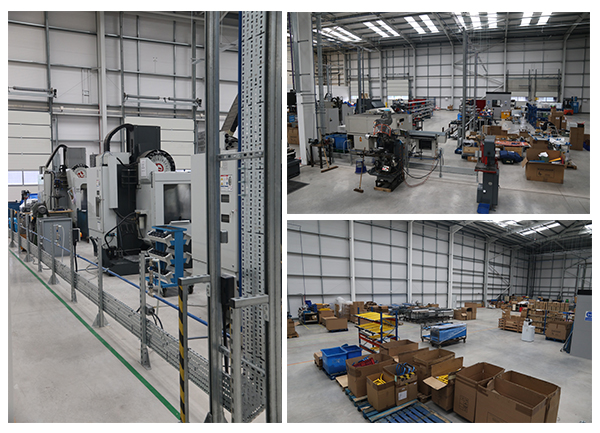 With state-of-the-art meeting facilities and a brand new cafeteria for colleagues – the Evac-Café, our brand new space was  project designed by Habit Action,furnished by local business Flow Office Furniture, and the fit out by Approved Shopfitting and Interiors Ltd. The brand-new furniture brings a splash of colour to the headquarters at Blythe Valley Business Park in Solihull.
With phase 1 of the project complete, we will keep you updated on the progress and look forward to welcoming you here soon.