Winners of the GBCC Excellence in Manufacturing 2020 Award
On the 23rd July 2020, Evac+Chair International attended the virtual Greater Birmingham Chamber of Commerce Award Ceremony.  With all of our products being designed and manufactured in the heart of the Midlands, we were delighted to be involved in the event alongside many other fantastic Birmingham businesses.
With our primary vision to become the undisputed, global leader in the design, development and production of life safety products, ensuring the safety of building occupants and patients worldwide, we were delighted to be announced as winners and accept the award for  'Excellence in Manufacturing 2020'.  Well done to all those involved, but especially to the Evac+Chair International team!
Investment in manufacturing and technology
Evac+Chair International continues to invest in manufacturing technology at its brand-new premises based at Blythe Valley Park, Solihull. The focus of the new premises has been to provide an improved office space with bigger manufacturing spaces with new equipment such as a Mazak CNC Lathe, Barrelling machine and a longbow CNC tube bending machine.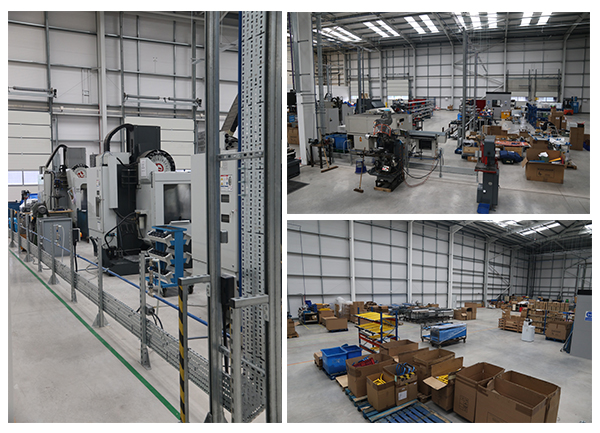 As well as the new equipment, Evac+Chair International currently has a major project on lean manufacturing. Previously, the company has worked with The Manufacturing Technology Centre (MTC) on projects surrounding eliminating waste. A new partnership with Make UK (formerly EEF) has been established, to enhance this process upon moving to the new premises in Spring 2020.
Made in UK Campaign
As a manufacturing company, Evac+Chair International understands the importance of celebrating the manufacturing industry across the UK. Over the past year, the company has done so by generating a strong message to build the awareness and reputation of Evac+Chair which emphasises  its UK manufacturing credentials, and by showing how every component of the Evac+Chair is designed and manufactured in the West Midlands. Read more here
Working with customers
"Thanks to the advice we got from Evac+Chair, we have produced a brand-new set of policies and procedures for each site and got robust risk assessments in place for staff and for students.
"The Evac+Chairs are actually a really clever bit of kit and they go downstairs easily, but the training is about so much more. It is important that people know where they are located and feel confident to use them in an emergency and know how to keep people calm when they are in use.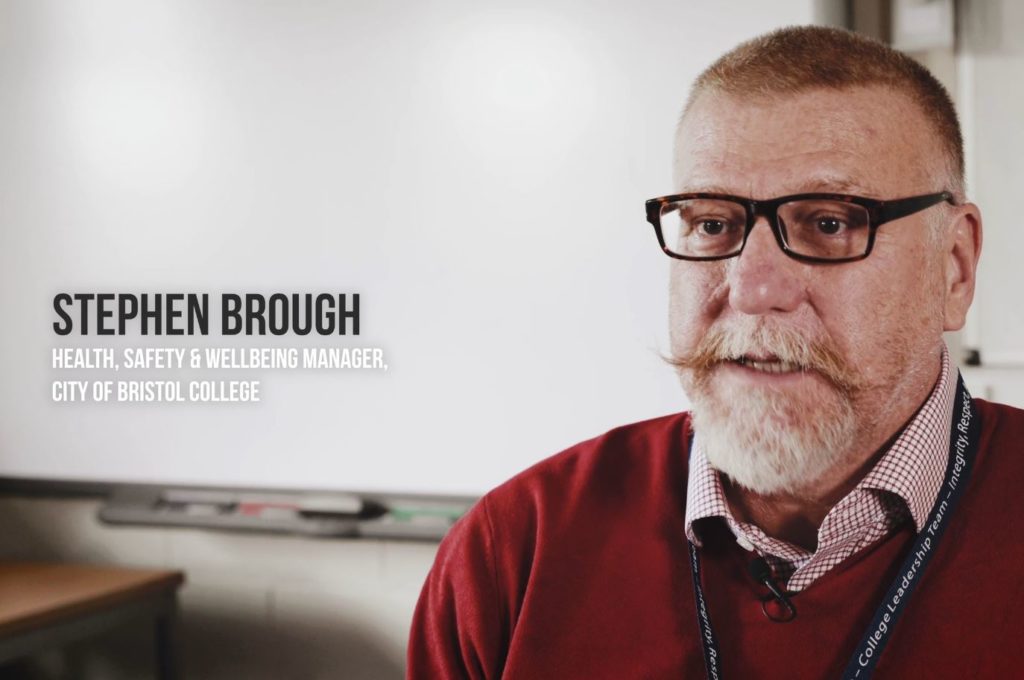 "Simon Dickenson, from Evac+Chair has been absolutely fantastic. He has been back two or three times to make sure that we have everything we need.
"I highly recommend it to others. It's not just a question of buying an evacuation chair, you are buying the safety knowledge that comes from their expertise as well. Simon knows a lot about fire safety and fire prevention." – Stephen Brough, Health, Safety and Wellbeing Manager, City of Bristol College.
As part of its investment in original ways in utilising customer feedback, in 2019, Evac+Chair International introduced Net Promoter Score and Customer Effort Scoring. An additional questionnaire has also been launched, as part of the Customer Service Institute programme, to evaluate the current levels of service to enable consistent improvements and satisfy the needs of all customers through a high level of service, design and quality of products.
Evac+Chair International works hard to support local people and suppliers and heavily invests into its own workforce. The company strives to highlight the importance of UK manufacturing and ensure that its processes are completed to high standards.