Evac+Chair International: heavy weights in the industry
Birmingham-based Evac+Chair International, the UK's leading manufacturer of escape equipment, has replaced its Evac+Chair 440 with a new model to cater for increased passenger payloads.
The new Evac+Chair 500, which is manufactured in the heart of the West Midlands, permits the safe exit of mobility-impaired passengers up to 500 lbs from a building in the event of an emergency. In England, 61 percent of adults are considered obese or overweight*, an issue that employers need to be aware of when implementing evacuation plans.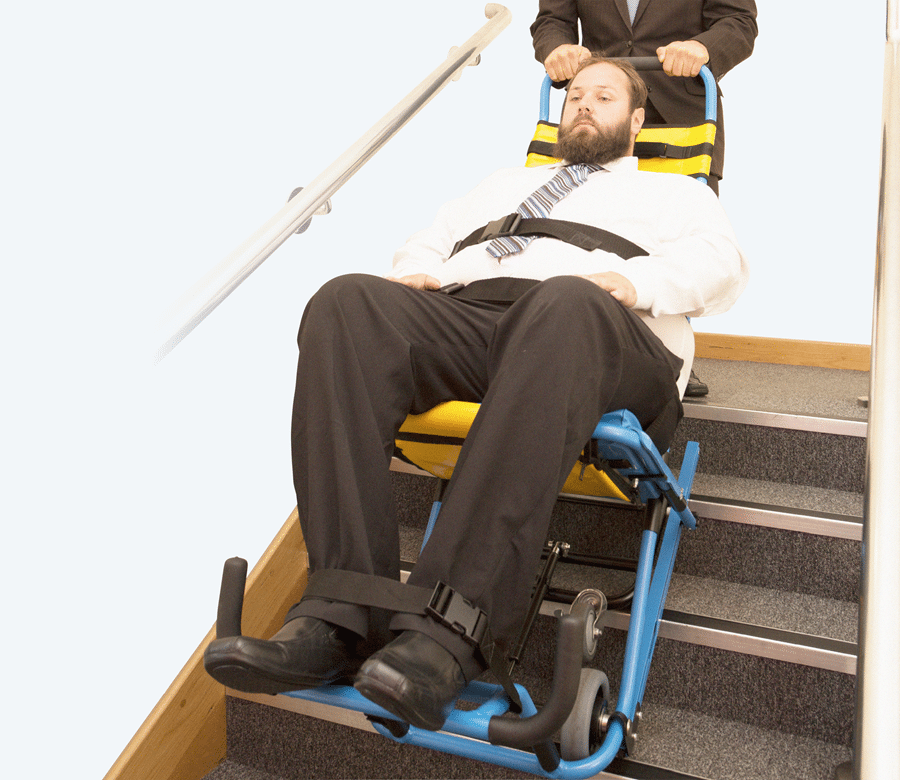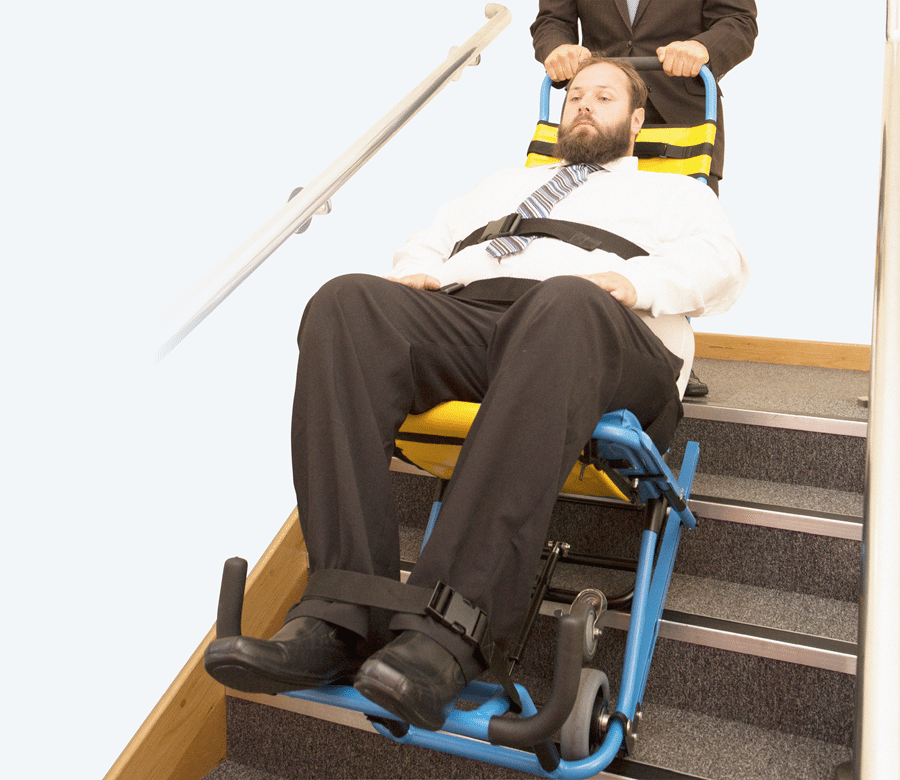 As well as the increased carrying weight, new design features include the smooth transportation of passengers on steep inclines of up to 45 °to reduce the strain on operators when manoeuvring heavier individuals from a building. The lightweight frame has generated additional weight savings to accommodate supplementary features such as a footrest and foldaway handles for extra support. With a wider set frame and padded patient restraint straps, the chair is able to safely transport any individual below the specified weight to safety with ease.
The evacuation chair is suitable for two or four person operation, depending on the size and weight of the individual being carried, and the unique rolling system ensures that no heavy lifting is required. The new chair overcomes the worries felt by the industry when employers adopt a 'one size fits all' approach to evacuation, which could leave employers in breach of the Equality Act 2010, by not having adequate evacuation arrangements for the mobility-impaired.
Mark Roberts, director at Evac+Chair International, said:
"In any typical workplace you will find a workforce of all shapes and sizes, and in a time when streamlining costs is essential for business success, it isn't cost effective to have three types of evacuation chairs to cater for your workplace needs.
The Evac+Chair 500 chair is answering demands felt by the industry to accommodate for any individuals' size and shape, in one solution."