Evac+Chair's Russian distributor win's gold!
Evac+Chair's Russian distributor Argus Spectrum International, was awarded a gold medal in 'Guarantee of Quality and Stability' for it's range of products which include the Evac+Chair as part of their solution for evacuating the mobility impaired. This was awarded at this year's "Integrated Safety and Security Exhibition 2019" which was organised in accordance with the Russian Government order. It is the largest Russian federal level exhibition project, aimed at demonstrating the results of state policy and achievements in the field of security of the country, its population and territory.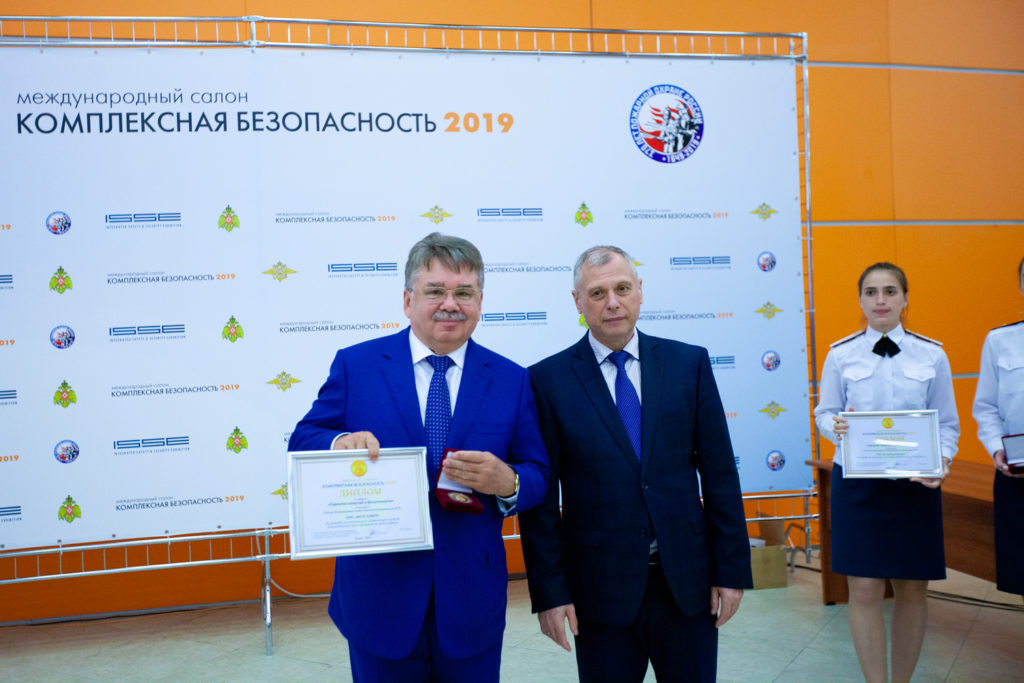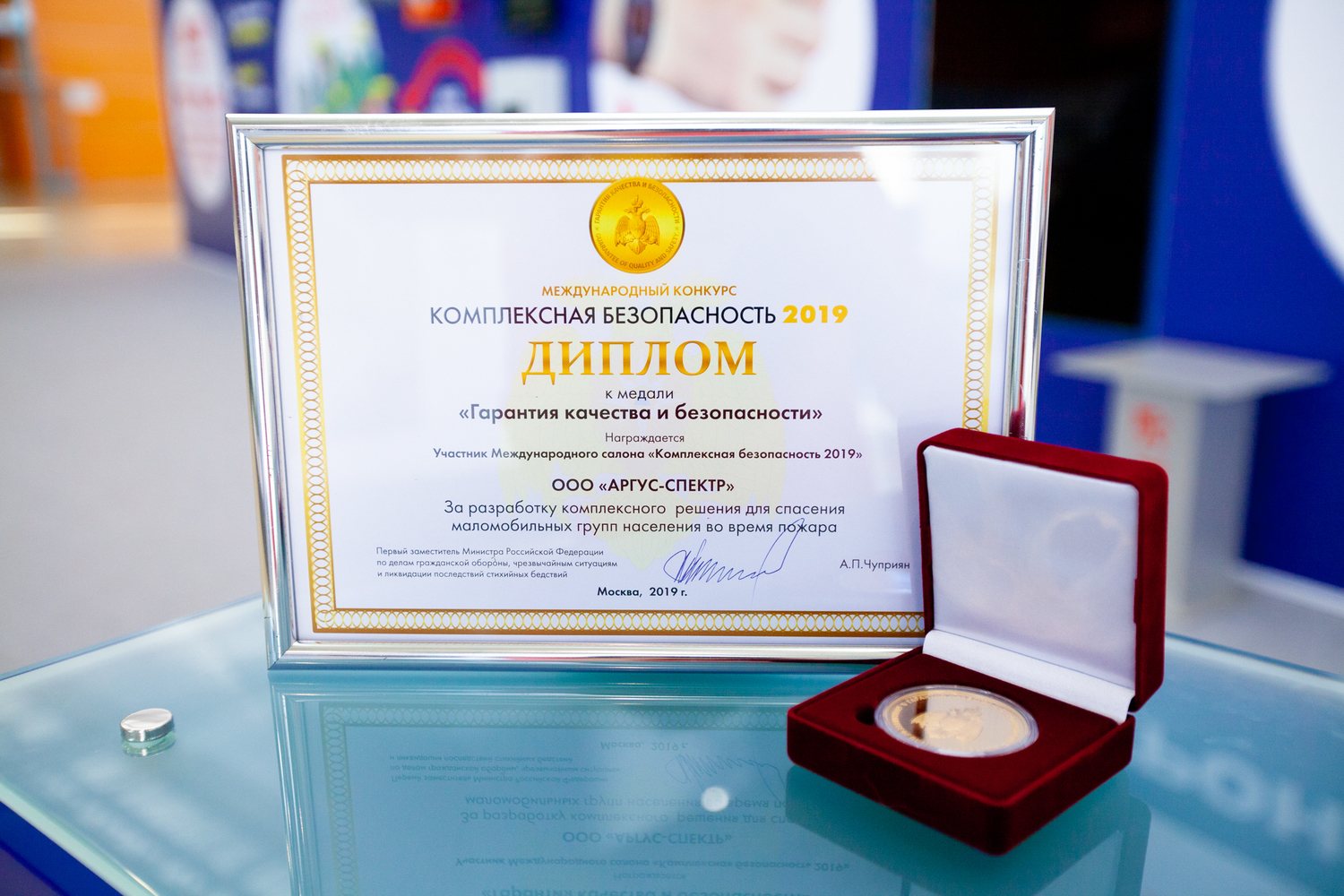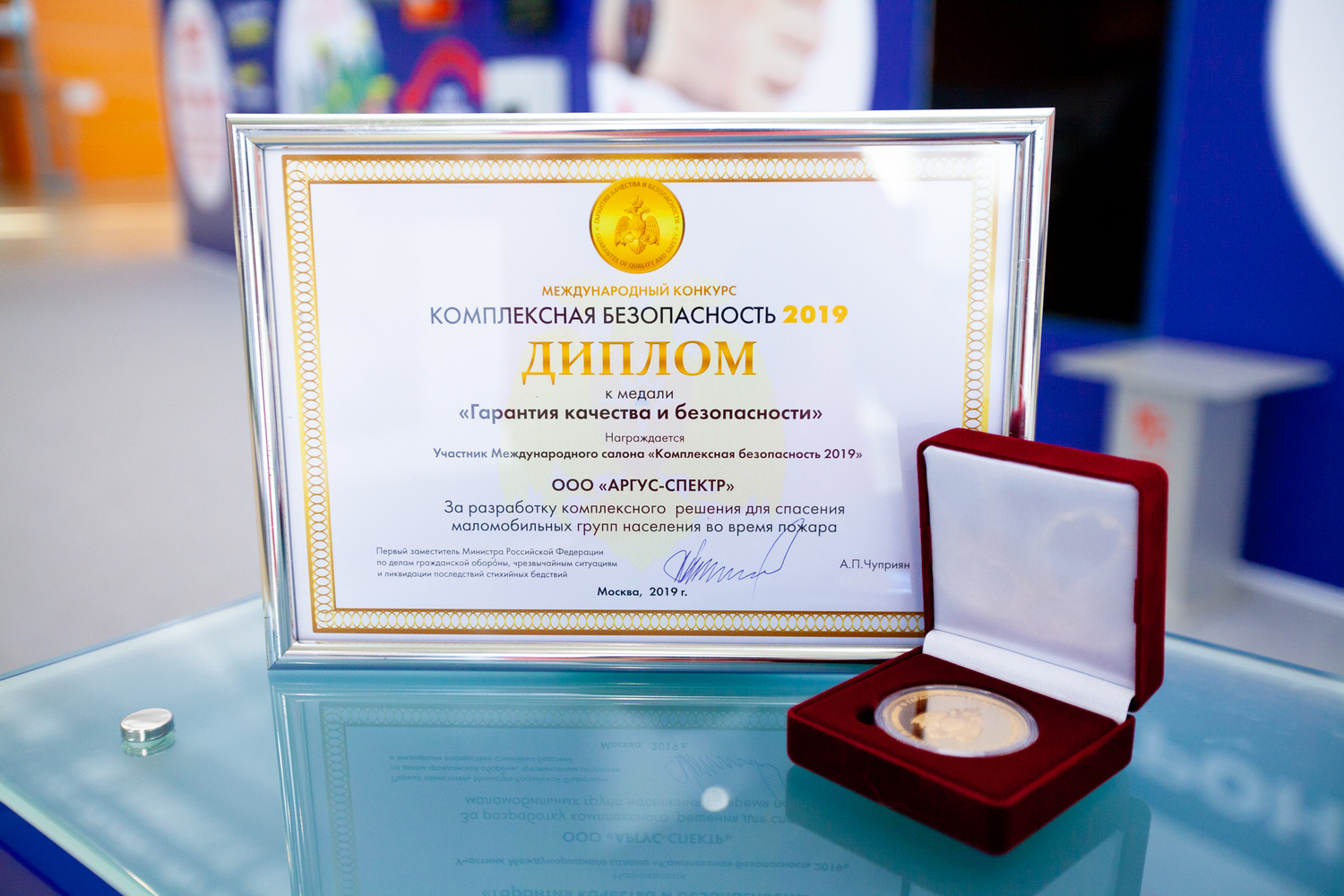 Evacuation chairs enables evacuation of less mobile people in emergency situations down a flight of stairs. In the event of an emergency elevators should not be used in multi-storey buildings, therefore people with a disability or who are injured may become trapped. The evacuation chair is a light weight and easy to use device which glides effortlessly down stairways to assist with the quick and safe removal of the mobility impaired. Importantly, the evacuation using a chair can be achieved with only a single operator.