Evac+Chair Servicing Open for Business
From Monday 1st June, our servicing and maintenance team were back in operation again.  Following a comprehensive risk assessment, we have been working closely with our customers to ensure that we adhere to COVID-19 policies including following social distancing guidelines and supplying our engineers with the necessary personal protective equipment (PPE). Our engineers were fully briefed and ready to go and have been busy servicing over 900 chairs so far this month, including the University of Leicester, Touchwood Shopping Centre in Solihull, London Borough of Lewisham council building and Gym Shark's HQ buildings, seen in the images below: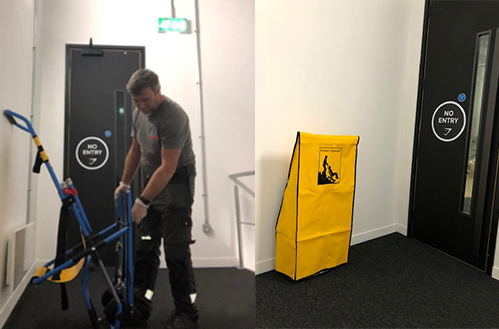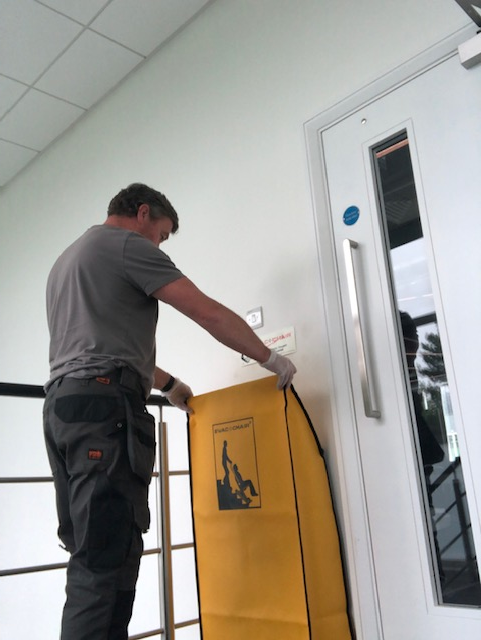 Regular maintenance of evacuation chairs within your building ensures they remain functional, fit for purpose and prolongs the life of the equipment. It also ensures that you meet legal requirements throughout the 12-month maintenance contract allowing your Evac+Chair to continue to remain fully operational and ready in any emergency situation.
Find more information about our servicing and maintenance here: https://www.evacchair.co.uk/maintenance/