Evac+Chair hosts' third successful international distributor conference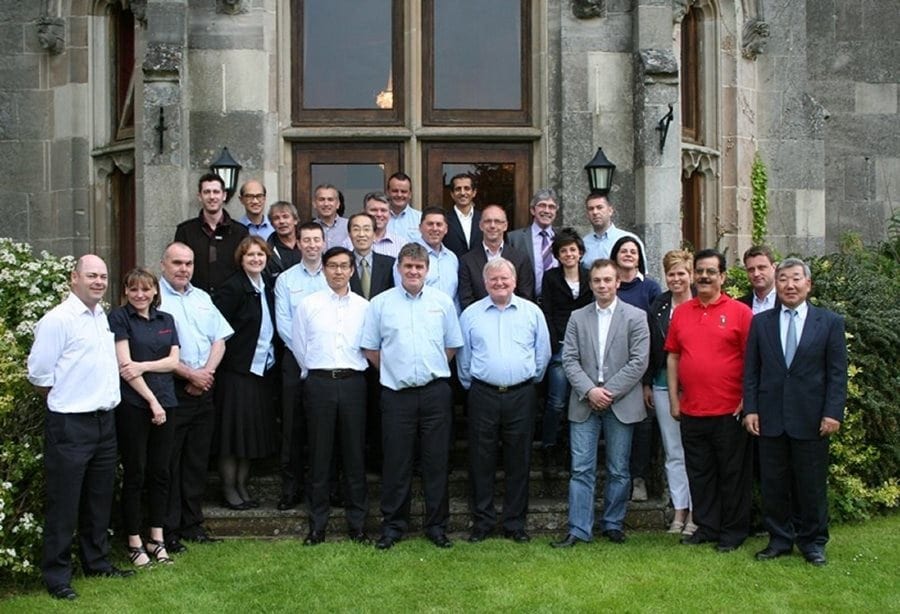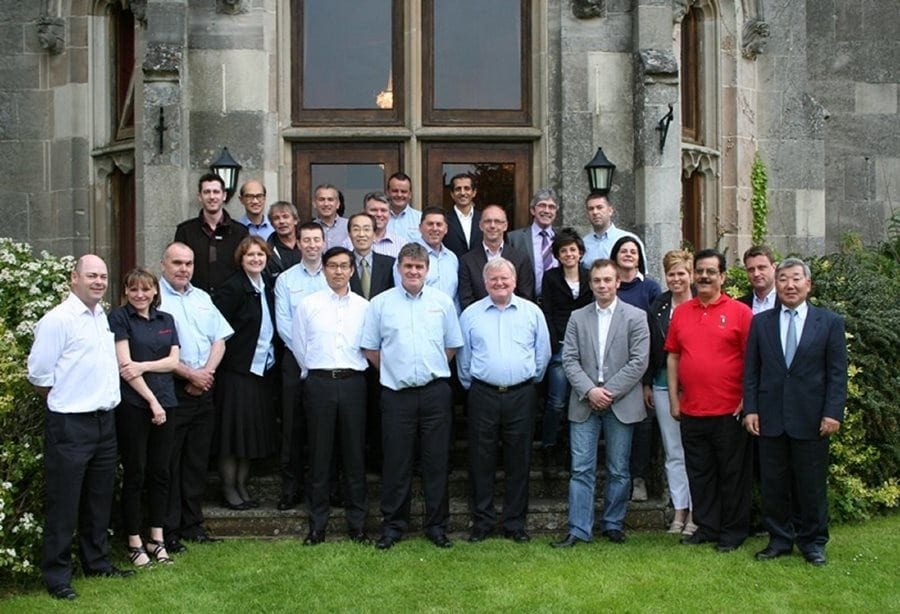 Birmingham-based, Evac+Chair International, the world's leading supplier of emergency escape equipment, recently welcomed over 30 guests from 16 countries worldwide to its third consecutive international distributor conference held at Studley Castle.
International Evac+Chair distributors flew from Japan, South Africa and the United States to be part of the conference. Attendees were treated to a day of learning with a focus on Evac+Chair International business updates and a training session on the businesses' ServiCare option.
UK evacuation expert and Director of the Fire Safety Engineering Group at the University of Greenwich, Professor Ed Galea served as the keynote speaker at the event. He shared with the group his knowledge about emergency evacuation and updates in the world of emergency escape.
Evac+Chair's founder and financial director, Barry Scholes, was recognised at the event and presented with a gold replica of an Evac+Chair for his contribution in creating and developing the business, building it into a global brand and its success over 27 years.
Paul Colder, Head of Marketing for Evac+Chair International, said: "We feel it is crucial to keep our distributors well informed of our business and how it is performing and changing in the market – we always strive to have open communication within our business. We have seen exceptional success in our foreign exports particularly in Japan, Europe and the USA. "
Evac+Chair International is the original manufacturer and the world's leading supplier of evacuation chairs, designed to allow people who are mobility impaired to safely descend staircases in the event of an emergency, without the need for lifting or great physical strength.
Evac+Chair International has more than 30 distributors worldwide, including in the USA, Germany, Japan and South Africa. The chair can be used in all non-domestic building and commercial buildings to assist organisations in complying with health and safety regulations.
Evac+Chair International has over 25 years' experience in supplying organisations and worldwide distributors alike and continuously strives to maintain its existing reputation. As well as supplying quality products and training, the company is a leading expert in responsible evacuation planning.
Evac+Chair International supplies evacuation chairs to a wide range of sectors including:
Leisure & Tourism
Education
Business
Retail
Hotels
Council Buildings
Healthcare
Finance