Are You Prepared for Emergency Evacuation
Hightened awareness of terrorism and natural disasters mean building evacuation plans are on many manager's minds. By Law, organisations need to make physical provision for everyone to escape, including the mobility impaired.
Evac+Chair is a pioneer in its field, yet offers a simple, safe and cost effective solution.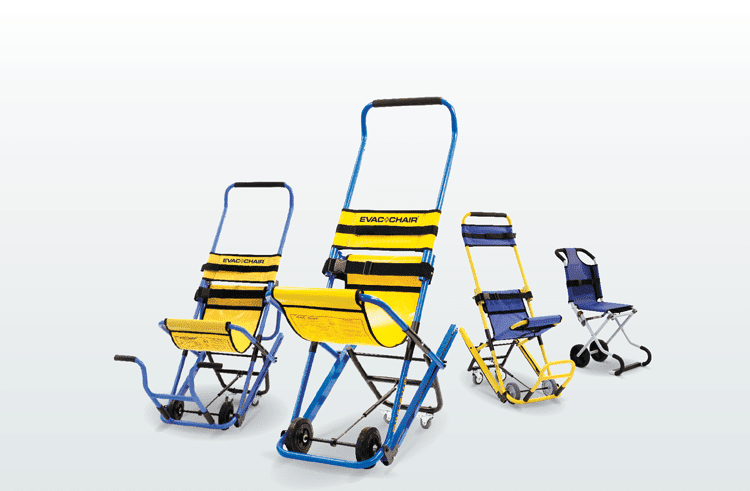 The evacuation chair uses continuous rotating v-belts to provide controlled stairway descent, enabling a single user to evacuate a mobility impaired person, without lifting or need to alter the building fabric. For 'intelligent buildings' such as the Petronas Towers in Kuala Lumpur, Evac+Chair would have been invaluable when it took 5000 personnel over one and a half hours to evacuate after a bomb hoax.
Evac+Chair is equally important for escaping those buildings directly affected by the event as well as for surrounding buildings indirectly affected through power failure and other intrusions.
Evac+Chair enables a single user to easily evacuate a person with mobility difficulties from a building in the event of a disaster.